What can you expect after purchasing a Schlage Sense™ Smart deadbolt?
By emily.bailey
When considering new technology, it's important to know if you'll have ongoing support. Here's what to expect after purchasing a Schlage Sense Smart deadbolt.
As the strongest, most intelligent Bluetooth®-enabled lock on the market, the
Schlage Sense™ Smart deadbolt
opens up a whole new smart home experience with its flexibility for ease of access without compromising security. To make the most of its features, we work hard to make sure you have access to the resources you need in the most convenient way. Here's what you can expect for product support after purchasing your Schlage Sense lock.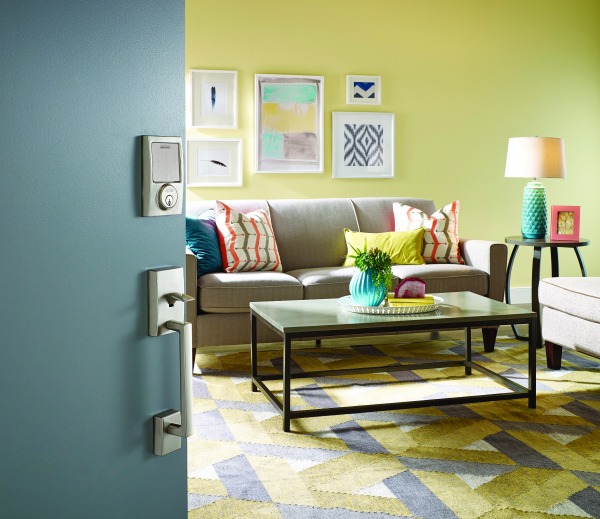 From installation, to programming instructions, to general feature and app how-to's, you'll have access to a
playlist of videos
that will help you grow more familiar with the capabilities of your Schlage Sense lock. Simply visit the how-to center on schlage.com or our
YouTube page
to find the videos you need.
2. App with installation instructions
Installing and programming your Schlage Sense lock is easy when you follow the step-by-step instructions in the Schlage Sense app. Just download the app to your iPhone
®
, iPad
®
or iPod touch
®
and follow along with the prompts as you go. Here are even more tips for getting the most out of the features available in your
Schlage Sense app
.
If you aren't finding what you need with the step-by-step app prompts or in our list of video tutorials, be sure to access the knowledge center at schlage.com for frequently asked questions. From advice for pairing your lock with Apple TV to how to access user history data, we fill the knowledge center with questions straight from our customers and provide the most up-to-date answers. To ask us your question, locate the search icon at the top right of home page and fill the search bar with your inquiry.
When it comes to using new technology, there are bound to be unique questions or use-cases that arise. That's why we have a trained customer support team ready to give you the personalized assistance you need. Have a question about pairing your lock with Apple TV®? Want to be sure you're taking all the right steps during installation? Give our team a call at 888.805.9837.
At Schlage, we're constantly making improvements to the Schlage Sense lock and app to further enhance the user experience and make it even easier to keep your home safe. Be sure to use the Schlage Sense app often to be notified of any available firmware updates. To complete the update, your iPhone®, iPad®, or iPod touch® device must be connected to your lock over Bluetooth® for the duration of the update – about 15 minutes. You'll know the process is complete when the lock beeps and flashes red LEDs.
And there you have it. When you join the Schlage electronic lock family, you can rest easy knowing there's a whole team dedicated to making sure you have the best experience with your new smart deadbolt. As always, feel free to submit your questions or comments below or follow one of the steps above to access existing materials.