Install door hardware with ease with this door prep checklist
By emily.bailey
Before installing new door hardware, be sure to verify your door's holes are properly drilled and alignment is correct with this door prep checklist.
Installing new door hardware is an easy project that any homeowner can take on. Whether you're a seasoned remodeler or just getting started at tackling these projects on your own, with a little prep work, you can update a whole home in no time. Follow this door prep checklist to make sure your hardware project goes quickly and smoothly.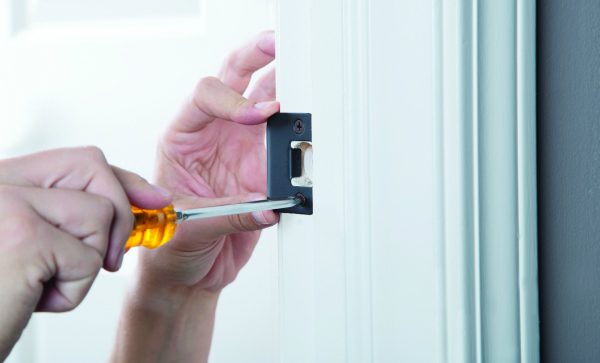 Before you start installing your new hardware, you'll need to verify the holes are properly drilled. Be sure to check each of the following items off on your list before you begin installation. If you can't check each one, you'll need to adjust your door or frame to ensure a proper fit. Here are the measurements you should check for both interior and exterior doors.

Crossbore
- Your lock crossbore diameter must measures 2 1/8".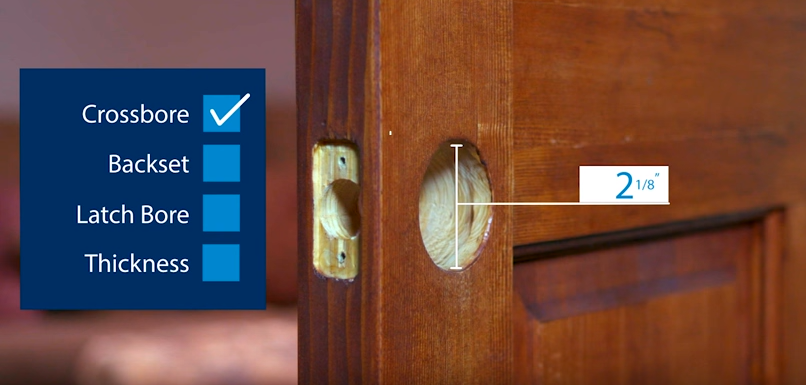 Backset
- The backset is the distance from the edge of the door to the center line of the prep in the door. This should measure 2 3/8" or 2 3/4" from the door edge to the center of the crossbore.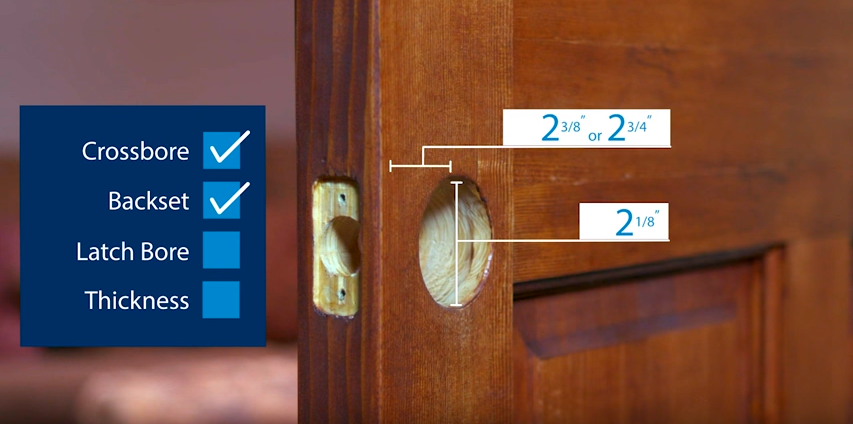 Latch bore
- The latch bore should measure 1" in diameter.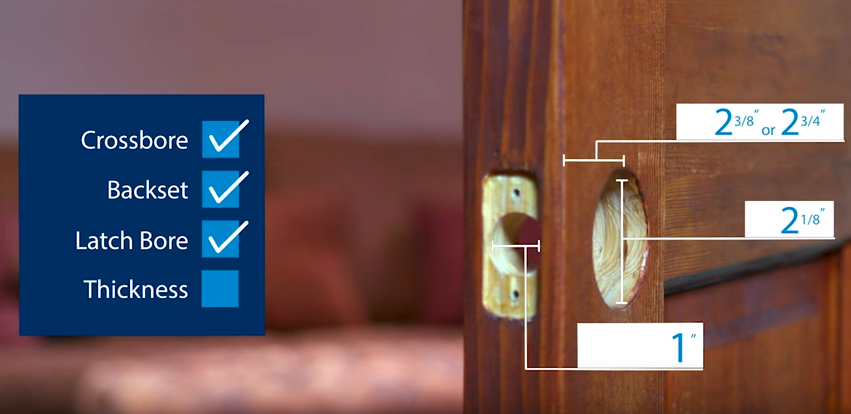 Thickness
- The thickness of the door should be between 1 3/8" and 1 3/4"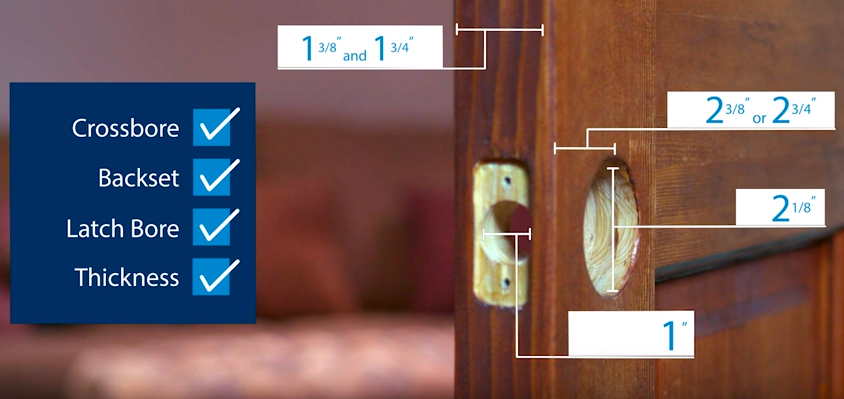 Doorjamb
- The latch bore in the doorjamb should measure at least 7/8" in diameter and a minimum of a 1/2" deep.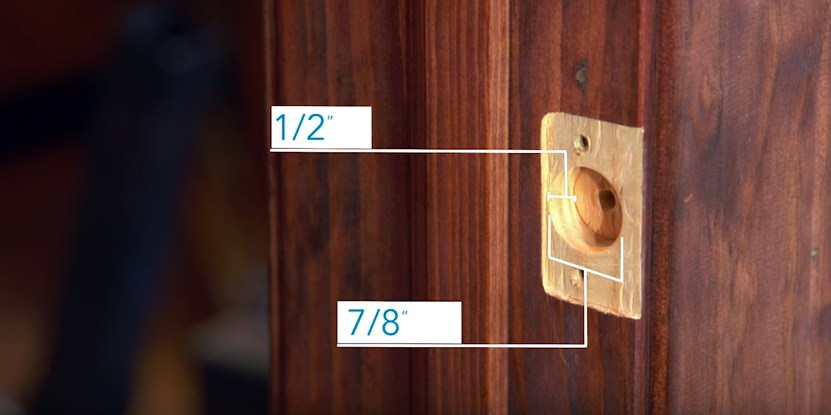 When installing door hardware on exterior doors, also check the door's current alignment by answering these questions:

Can I lock my door without lifting, pulling or pushing the door?

Does my door alignment stay the same with the changing seasons?

When the door is closed, is there space for the deadbolt to extend 1" into the frame when locked?
Once you've verified these important factors, you'll be all set to install in just a few easy steps. For more door prep and installation tutorials, be sure to visit the Schlage YouTube page or the How-to-Center at schlage.com.