Don't overlook these 5 interior details
By emily.bailey
Refreshing your home doesn't have to mean a major remodeling project. Upgrade these 5 overlooked details for a quick style update.
When it comes to remodeling your home, there are a
few details
you may be quick to overlook but actually play a major role in tying an entire room together. The good news is, these details can easily and affordably be upgraded in a single day and can make a big impact without a full room remodel. Check them out below and see if your home could benefit from these simple changes.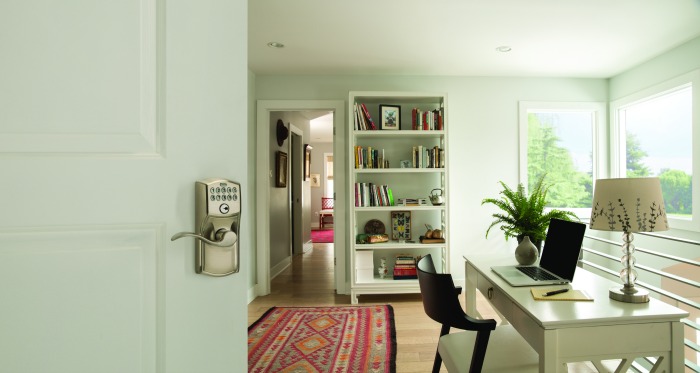 In the past, door hardware was always seen as a basic necessity that only deserved our attention when it was time to repair and replace. Now that there are so many stylish and affordable options on the market, door hardware has become a reflection of your personal style. From traditional to contemporary and everything in between, it is now easier than ever to purchase the style and finish of your choice. Check out our
Style Selector
to help you get started.
Depending on the original finish of your door hardware, once you've replaced old knobs and levers with a new style and finish, you may need to upgrade your hinges as well.
Matte Black
or silver finishes won't take you very far if your hinges are reminiscent of the outdated bright brass knobs you had before. But don't let this project intimidate you. Changing your hinges can be as easy as removing and replacing one at a time. No need to remove your whole door and worry about proper alignment with this one.
Like many homeowners, your flooring may vary from room to room. Thresholds play an important role in transitioning from one room to the next without looking incomplete. You should always place a threshold when your flooring changes. For example, where the carpet of a bedroom ends but the tile of a bathroom begins. Do not place thresholds when flooring continues from room to room, like the hardwood in a living room that continues into a hallway.
After many years of wear and tear on your lighting and outlet switch plates, these covers can start to look a bit dingy. Consider a quick cleaning or opt for new cover altogether. They're affordable, easy to install and can make a room look completely refreshed in no time.
Through the years, your vent covers can collect a lot of dust and hair - especially if you have pets. Take some time to remove these covers and give them a quick wash or consider replacing with a style and finish that better reflects your personal style. You may even consider choosing a look that complements your door hardware and lighting fixtures.