10 moments brass hardware looked its best
By emily.bailey
Brass is back with a whole new look! Here are ten times brass hardware looked its best to help inspire a modern upgrade to outdated hardware.
You may be one of many homeowners living in an older home that was built and decorated when bright brass hardware was in its prime. It was an easy choice as it coordinated with most home decor of that time. Fast forward to 2016 and depending on your personal style, bright brass may not be the most appealing choice.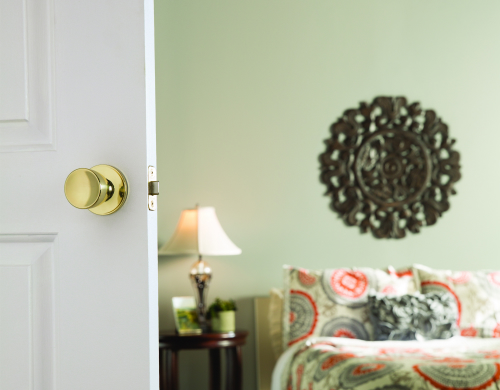 But, what would you say if we told you that brass is back? It's true. Brass hardware is trending again but not the same brass you may remember from the 80's. This brass has a much more modern appeal and suits many styles from traditional to contemporary. We're talking about
Satin Brass
and you'll be hard pressed to walk in to any home decor or fixture shop and not find this popular finish on the showroom floor. You can thank its rise to popularity due to the flexibility of this finish - allowing homeowners to update their hardware without clashing with their current style.
Satin Brass is often found accompanied by more natural elements like wood, plants and stone. It's a finish that is easily glamorous or can add just the right amount of interest to your minimalist style. Here are a few of our favorite Satin Brass looks to help inspire an elegant update to any outdated brass hardware in your home.
What if you already have other finishes in your home? Satin Brass is the perfect choice if you're interested in
mixing finishes
. This trend allows you to express your flair for understated style by adding subtle hints of gold to add a touch of drama to any room in your home. From
Satin Nickel
to
Matte Black
, here are a few of our favorite rooms that managed to mix Satin Brass with other hardware finishes.
Are you planning to update any outdated bright brass fixtures in your home? Be sure to share your before and after photos with us on Facebook or Instagram.