Thursday, January 28, 2016
How do you determine which door hardware is best for your needs? Here are a few things you should consider before making your purchase.
Whether you just purchased a new home, have faulty hardware, or just want to make an upgrade from an outdated style, there are plenty of reasons you may need to update your door hardware. How do you determine which hardware is best for your needs? Here are a few things you should consider before making your purchase.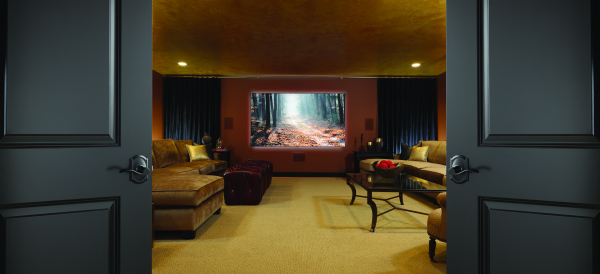 Whether your hardware is to be placed on an interior or exterior door will determine the level of durability in both function and finish you will need. For exterior doors, consider a deadbolt with a
ANSI Grade 1 security rating
- the highest level of residential security available - to keep your home secure along with a handleset or keyed knob/lever. The type of hardware you choose for interior doors will depend on the function of those doors. See more about that below.
Your next step will be to choose whether you need a knob or lever. The choice is easy when you know you prefer one type over the other but you may find yourself needing to consider other lifestyle aspects. For individuals that may have a difficult time turning a door knob due to a condition such as arthritis, an ADA compliant lever would be the best choice as these require no twisting motion of the wrists to open. If you have active toddlers running about, a knob may be a more suitable choice as they are not opened easily by curious hands.
To determine the type of handleset or deadbolt you will need for your exterior doors, consider if there's an opportunity to add convenience and security with your choice. If you have a busy family or several guests coming and going, you may consider a
keyless solution
where you can assign a unique access code to each family member and never worry about someone getting locked out or losing a key again.
3. Know the function for each door.
Once you've decided the type of hardware you need, you'll need to determine the function. For hallway and closet doors, you will want a non-locking, passage knob or lever. For bedrooms and bathrooms, purchase a locking, privacy knob or lever. For decorative door pulls, purchase a non-turning, dummy knob or lever and for exterior or higher security needs, a keyed knob or lever. It helps to take a tally of the doors in your home and the function you will need to ensure you purchase the right door hardware.
For special circumstances, such as a wine cellar, you may even consider a keyless
Schlage Touch™ with lever
for easy access for you and extra help keeping nosy friends and family members out.
Sometimes the type of door you have will determine the hardware you should install. Pay special attention if you have extra thick doors as you'll want to be sure your hardware comes with a thick door kit or is well suited for those dimensions. For exterior hardware, you may come across an exterior door with only one hole for hardware. Instead of drilling a second hole for a deadbolt which could ruin the door if your measurements are off or hiring a professional to install, consider a deadbolt that features a lever like the
Schlage Touch™ lever
or
Keypad lever
. This allows you to save money, gain extra security and enjoy the convenience of never needing a key again.
There are many options available when it comes to choosing the best finish for your door hardware and many ways you could base your decision. We recommend taking a look at your overall style and choosing a finish that coordinates well. If you're not sure where to begin, our
style selector tool
can help you narrow down your choices.
For external locks, you want to consider the climate you live in before making a finish choice. For example, if you live in a coastal region we recommend a matte black or satin chrome finish the eliminate the likelihood of your hardware from tarnishing. Be sure to understand any warranties or guarantees associated with the product you choose. At Schlage, we offer a very generous
mechanical, finish and electronic warranty
. For more information,
visit our website
.