Take Your Home from Builder Grade to Stylish with This Finishing Touch
By admin
Does your home look more builder grade than stylish? Take a look at these before and afters to inspire the right finishing touch.
Moving in to a brand new home that is a blank slate can be exciting and overwhelming all at the same time. Even after thoughtfully curated accessories and palettes take their place, it can be tough to feel as though your personal style is accurately reflected. Sometimes, the answer to this struggle lies in the details you aren't thinking about yet.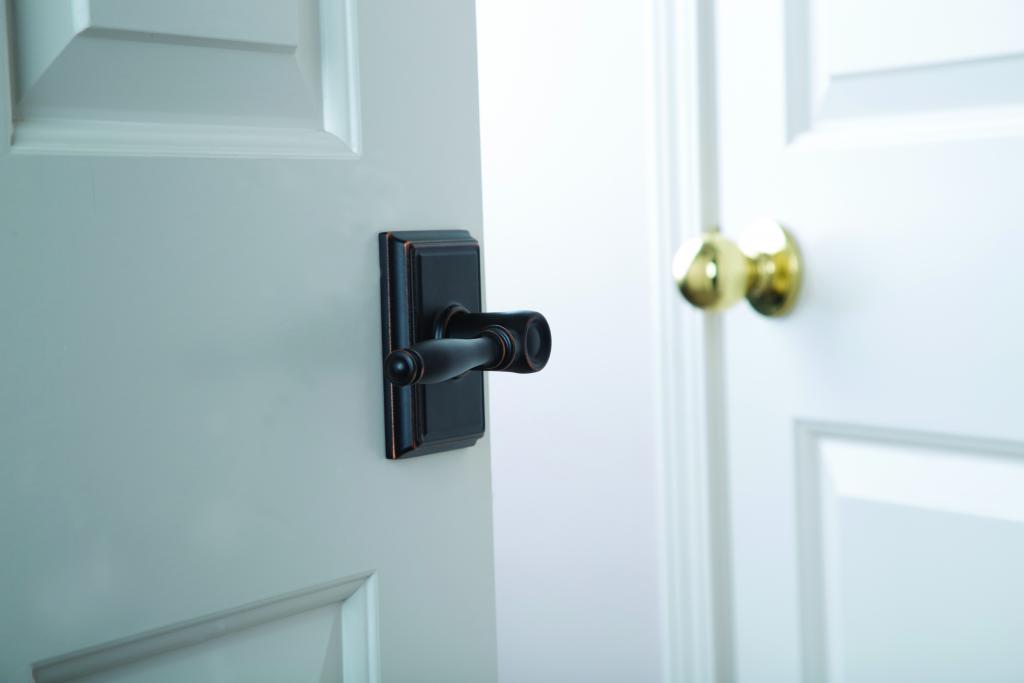 Take a look at your lighting, door hardware, bath and kitchen fixtures. Are they adding to the style of your space or do they serve no further purpose other than a functional necessity? It may be time to swap that bland, builder grade, bright brass hardware out for a finish and style that suits your space and pulls the whole look together. Here are a few before and after shots of door hardware upgrades that will take your home decor to the next level.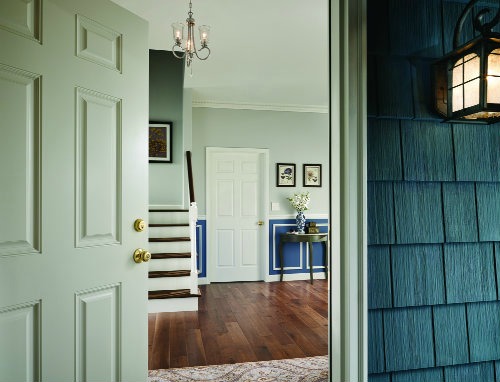 With such a stylish and welcoming interior, the old exterior door made this home feel anything but complete. By swapping the six-panel door and upgrading the hardware from a standard, bright brass deadbolt and knob to a sleek satin nickel
Camelot Style handleset
, this home has finally come together.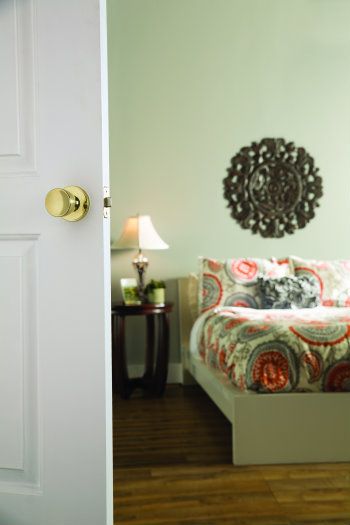 When deciding which finish will suit your style best, pay attention to style cues that already exist in your home. The aged bronze
Georgian knob
upgrade in this bedroom plays the perfect accent between the bold palette of the bed set and classic accessories.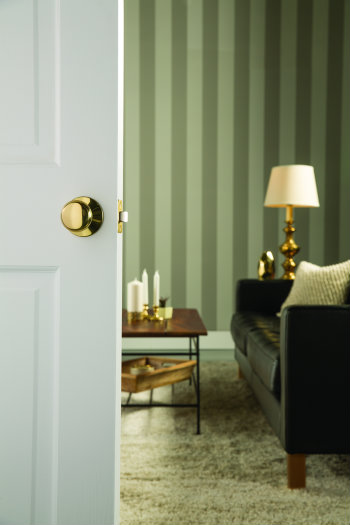 Sometimes, you just need to throw out the old and bring in a brand new look. Without any major renovations, this living room goes from outdated and contrasted to modern and sophisticated by simply upgrading old bright brass accessories and replacing with metallics and satin nickel.
What little updates do you plan to make in your home this spring? Comment below to let us know! For ever more home upgrade ideas, be sure to check out all of our style tips here.