Go Back to School the Smart Way
By admin
Wednesday, August 1, 2012
The goal is always to work smarter and not harder. This is where Nexia Home Intelligence comes in!
It seems just like yesterday the school bell rang on the last day and kids were running free toward their summer vacation with smiles on their faces. My, my how time flies when you're having fun!
Whether you love it or hate it, eventually everyone has to go back to school. Look on the bright side though! As the new school year approaches, it's a great time to step back and spend a little time getting organized and re-engage those trusty routines -- maybe even give them a facelift! As we learned in school, there is a smart way of doing things and hard way of doing things. The goal is always to work smarter and not harder. This is where Nexia Home Intelligence comes in!
(Are you breathing a sigh of relief? It's okay, we did too.)
Just for you, we've put together 4 ways home automation technology can help you kick those tired weekday routines to the curb and make going back to school easier for everyone in the family.

The old routine: Yelling at the kids to get out of bed when it's still dark outside.
The new (smarter) routine: Schedule light dimmers to turn on 30 minutes before it's actually time to get up. Schedule the light level to increase with every 8-10 minutes until the room is fully lit. The wake-up experience will be much more enjoyable for all and ensure our precious students wake up on the right side of the bed.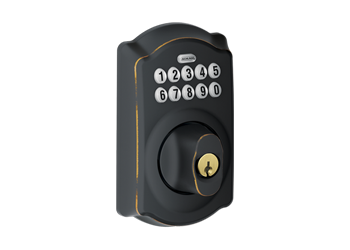 The old routine: Everyone scurries around the house in hopes to make it out on time, but the family fails to turn off all the lights and appliances which leads to wasted money on the energy bill.
The new (smarter) routine: Program all lights and appliances to turn off via light modules and appliance modules when an access code is entered to the Schlageelectronic keypad lock. You can also program the internet enabled thermostat to be raised or lowered depending on the season when the code is entered into the lock. The actions will not only save you some serious cash on your electric bill, but will give the whole family peace of mind as worries of powered coffee makers, curling irons and TVs are dissolved.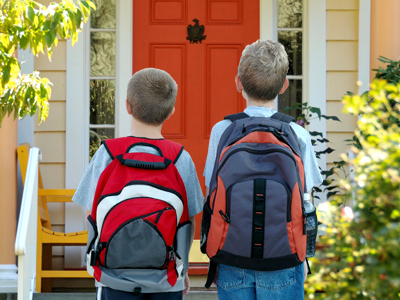 The old routine: Let's face it. Many parents work full time nowadays and can't be at home at 3pm to welcome their children after school lets out. And whether your child comes home right after school or if they participate in extra-curricular activities, you want to know when they're safe and sound at home. However, unless they remember to call you or text you (if they have a cell phone), you won't know for sure until you get home from work.
The new (smarter) routine: Give each child their own lock access code to get into the house. When the code is entered into the Schlage keypad lock, a text notification gets sent to you notifying you that the child has arrived and is in the house. Because this text notification confirms their actual presence at the house, versus a text from a cell phone that could be sent from anywhere, it gives you added peace of mind.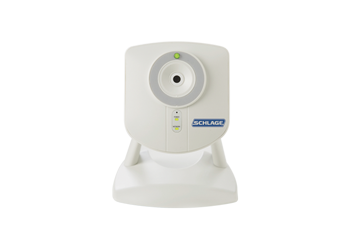 The old routine: Kids say they've been working on their homework all afternoon when in fact they've been playing video games, watching TV or playing outside.
The new (smarter) routine: Once you have confirmed the kiddos are at home, you can tap into the live camera feed via the indoor wireless cameras to ensure they are completing the activities you outlined for them. For example, if you've instructed them to have an hour break then proceed with their homework you can use the cameras to double check the homework is actually being done. Aside from being loyal homework helpers, the cameras can help you feel more connected to your child even while away. These wireless cameras are particularly great for traveling parents or parents that have to spend a lot of time at the office.
We'd love to hear from you! What are your tips and tricks for getting through the Back to School transition? Write a comment or tell us on
Facebook
!
- Laura W.
Social Media Brand Marketing